Germinated sprouts of pea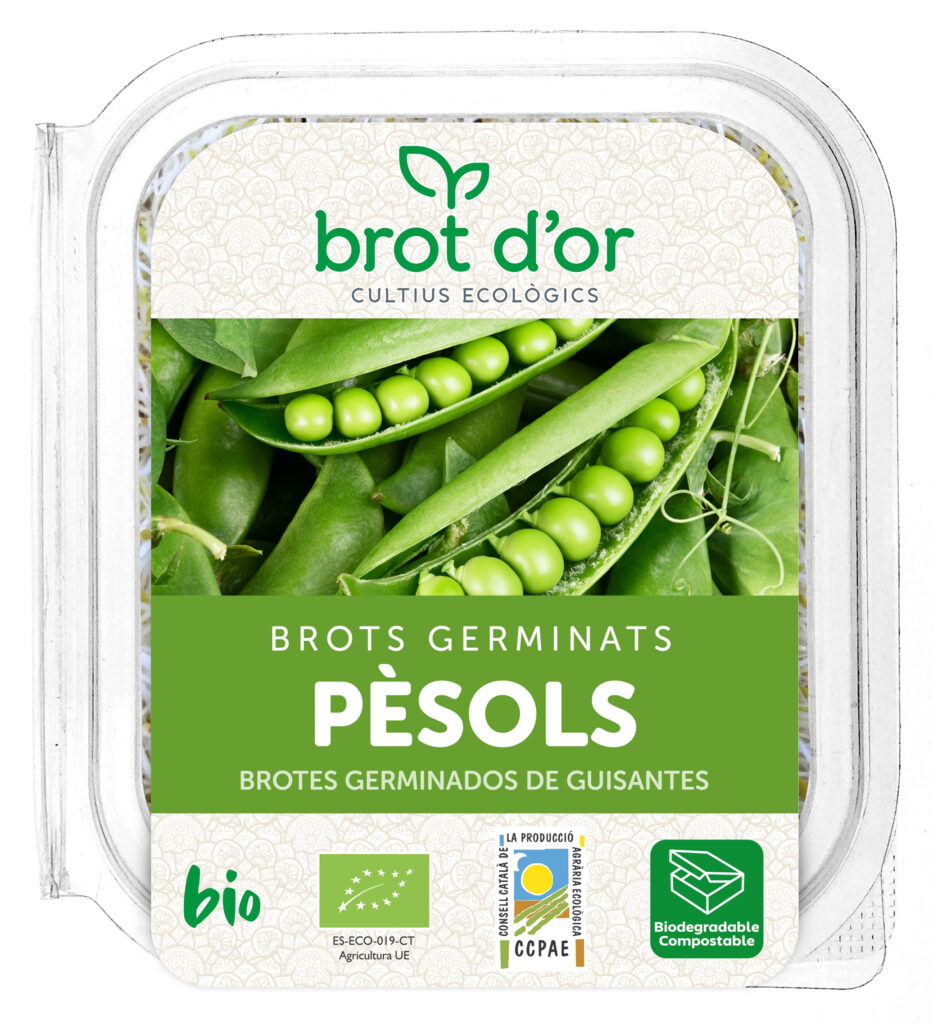 Peas are one of the most markedly seasonal vegetables. They are the forerunner of the gastronomic spring. In a way, its intense green shoots symbolize the beginning of life and tenderness at the same time. In addition to being a very nutritious aliment, they bring an indisputable gustatory and aesthetic value to the table.
The high protein content is one of the main nutritional attractions of pea sprouts. That's why this legume is very suitable for vegetarian diets and for improving muscle mass.
Being rich in fiber, they promote intestinal transit.
It should also be taken into consideration that, being a source of iron, calcium and vitamin C, they fight fatigue and promote the functioning of digestive enzymes. They also serve to control the blood sugar level of diabetics.
One of the most interesting contributions of pea sprouts to our diet is the enzyme diamino oxidase. Its deficit is the cause of a high percentage of cases of migraines and headaches.
Chlorophyll present in green pea sprouts improves blood circulation is a great antioxidant, cleanses the blood and helps controlling blood pressure.
There is no doubt that the best way to consume pea sprouts is raw. It's the best way to get the most out of their nutrients. In this sense, we enjoy them best as a topping on a mix of vegetables, a plate of sautéed peas or a creamy soup. It will be the way to discover all its sweetness and hazelnut nuances.
But it's necessary to highlight other options, such as incorporating them into a wok, a soup, an omelette or a stir-fry.