Pure Life
Organic crop sprouts
Reinforce your immune system
Source of vitamins, amino acids, minerals, enzymes and nutrients
The food of the future
Vegetal, nutritious and sustainable
Germinated plants protect the metabolic functions of the body and are regenerative and revitalizing for health.
100% natural organic products. Our commitment to the environment and the circular economy is also applied to our compostable packaging.
Germinations, such as living foods, long maintain nutritional properties if treated appropriately.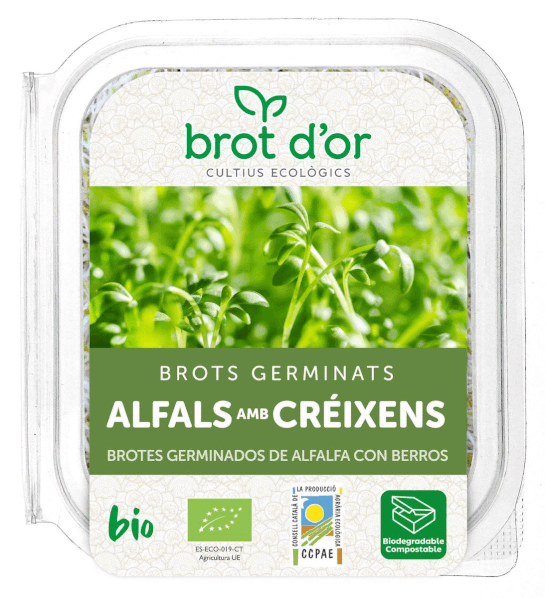 Wide variety. Constant innovation
More than 15 varieties of organic sprouts to enrich your diet.
More than 25 years
of experience
We promote and stimulate environmental awareness and consumption of healthy foods. That is why we grow sprouts organically, in a respectful and sustainable way, betting on a diet of quality, nutritious, tasty and healthy.
Change the world: choose organic food